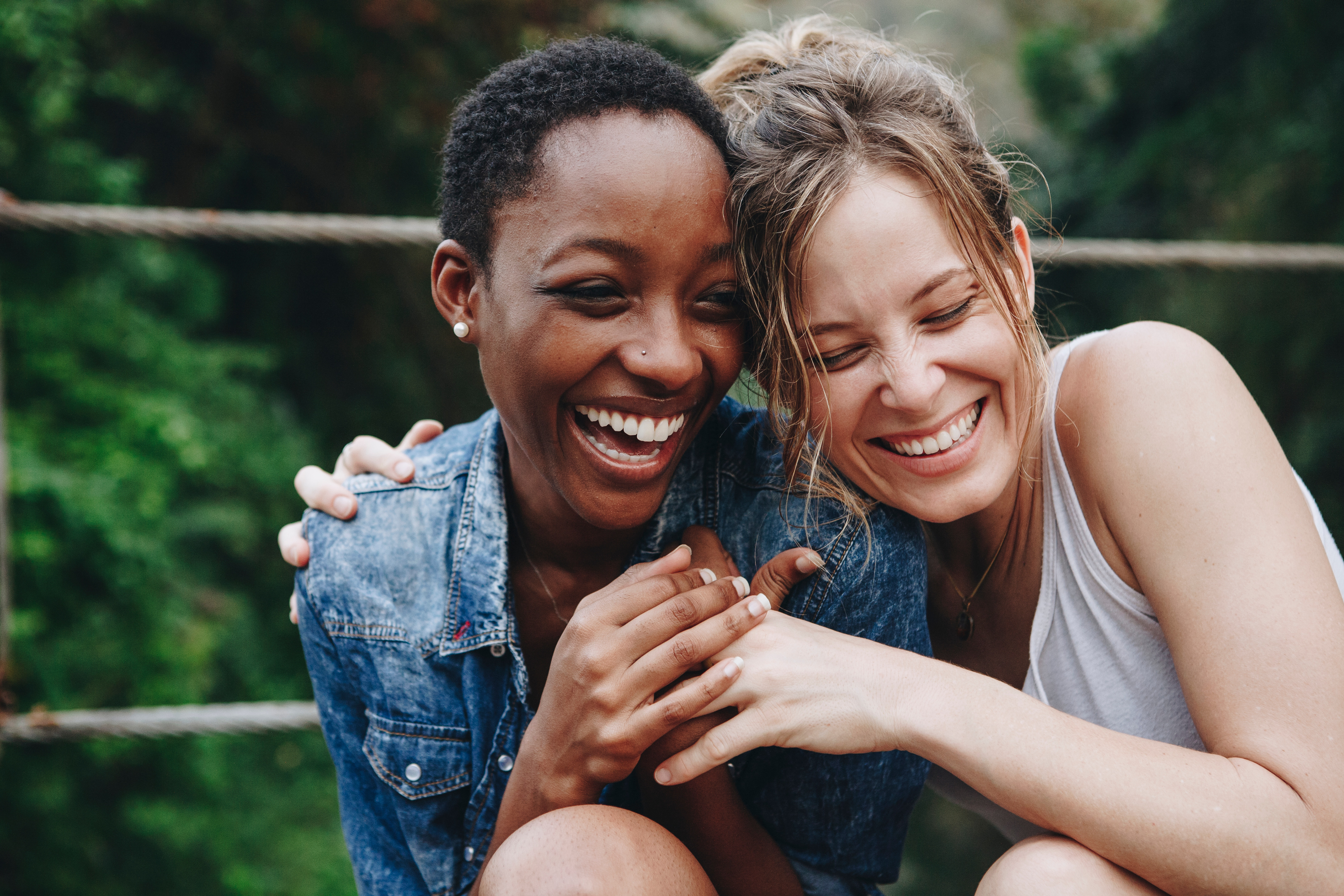 Do you struggle with your emotions?
Sometimes you can get stuck in a seemingly endless rut, and you can't imagine life without your constant stresses, worries and burdens.
It's not your fault.
Your energy affects you more than you know, from your physical health, to the emotions you feel, down to the clarity of your mind.
You've never learned how to access and influence this unseen force and probably wouldn't know that there are ways to improve it yourself.
But I can tell you that it is truly possible.
I didn't always live a happy life; in fact, it was quite the opposite and I didn't feel that I would ever smile again.
After learning about energy and how to improve the patterns that were holding me back, I now feel better than I ever have in my entire life!
I'd love to show you how you can do the same.
What's Included:
The Pūr Energy Life Transformation Programme (Online) is designed to help you to take back control over your emotions so that you can re-discover who you are and feel empowered to create a happier and more fulfilling life. Before joining the program, you need to be able to COMMIT to attending all sessions. Remember, this is for YOU and the commitment you're making will change the way you think and feel.
Included in the Programme:
The Energy Mastery Online Course, complete with:
SIX-course modules, each containing a video talk, a relaxing guided meditation and PDF downloads for a Summary, Action Steps and Worksheet
SIX-ONE HOUR LIVE ONLINE group sessions including:
A Short Summary of the course module
You will also receive a BONUS module on WEEK FOUR that summarises and brings the course together - including a final LIVE ONLINE group meditation and healing session - totalling 7 live healing sessions in 4 weeks!
And the Energy Mastery Course is yours to keep, so you can review this as often as you need to, and also download my relaxing guided meditations.
You will also receive for FREE, my mini eBook on Limiting Beliefs called Choose Happiness.
This is to help make it as easy as possible for you to keep on going with what you've learned after you've finished the program.
And finally, you will also gain access to my private Facebook Group so that you can continue to be inspired, share stories (if you wish to) and stay up-to-date with further learnings.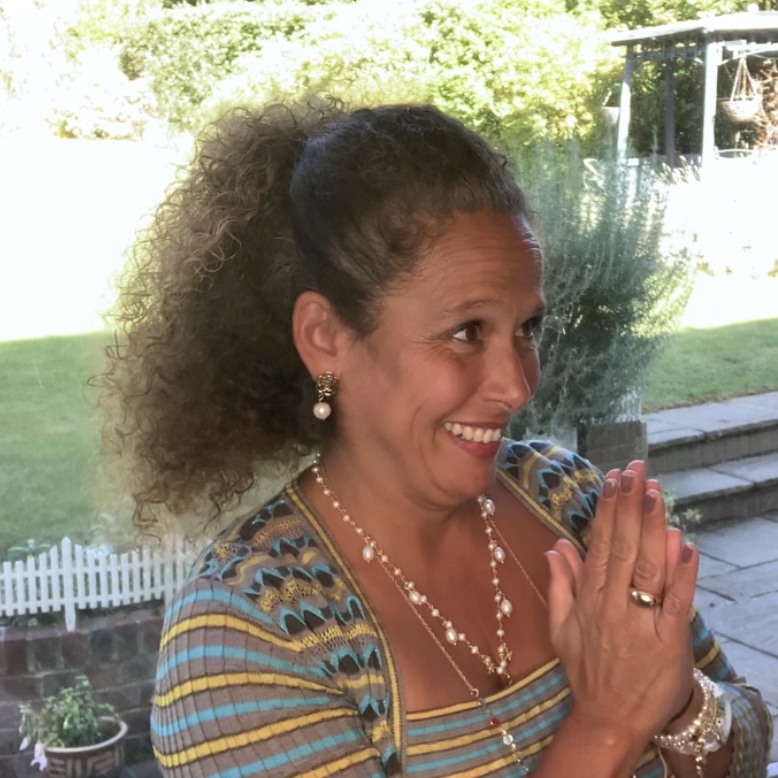 Anxiety and Depression
This has had an overall effect on my life - I feel much calmer, more focused and I'm looking deeper within myself as well.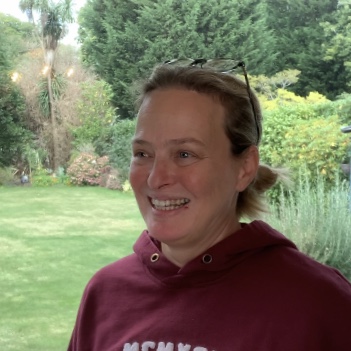 Stress and Anxiety
I am more mindful about negative thoughts and patterns in my life and immediately replace them with something good that won't drain my energy.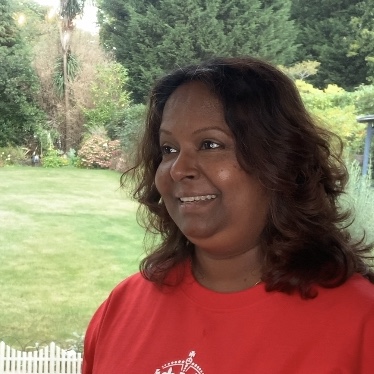 Chronic Stress and Anger
Now, whenever I have a negative thought, I can override it with a positive one. I'm 'letting go' a lot more now and am able to walk away.
Hear what Sunita had to say after completing the Group Healing Programme
Limited Time Offer Pricing of only
£149


You get the Energy Mastery Course complete with SIX + ONE BONUS modules, and SEVEN live online group meditation and energy healing sessions!
Enroll today and you will also receive my
FREE eBook included in your course bundle!
When you enroll in my Energy Mastery Course, receive my eBook for no extra charge! Choose Happiness will open your eyes to show you that you have control over your happiness.
Learn how to identify the limiting beliefs you hold and replace these with thoughts that will empower you.
Your life will never be the same!
Places are limited to a maximum of 12 participants per group, so enroll now to secure your place today!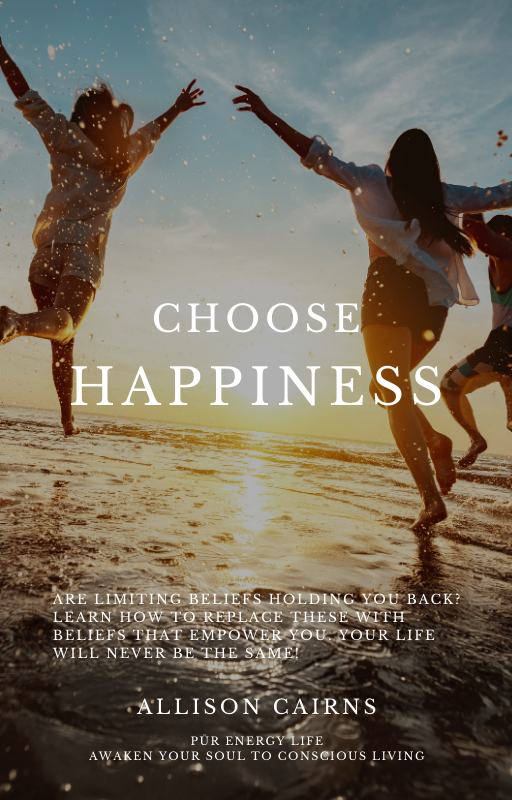 Energy Mastery
Course Curriculum
Course Schedule
This is a FOUR-WEEK programme where you will get a live online group healing TWICE PER WEEK FOR 3 WEEKS, and a BONUS group healing session on Week 4 - That's 7 group healing sessions in just four weeks!
The course modules will be released so that you have access to two modules per week, giving you time to watch the video in your own time before the next module becomes available.
Schedule:
Monday, June 7th - Module One (Perception is Reality)
Thursday, June 10th - Module Two (Your Emotions) + Group Healing session
Monday, June 14th - Module Three (Breaking Out Of Your Patterns) + Group Healing session
Thursday, June 17th - Module Four (Forgiveness) + Group Healing session
Monday, June 21st - Module Five (Limiting Beliefs) + Group Healing session
Thursday, June 24th - Module Six (The Law of Karma) + Group Healing session
Monday, June 28th - Bonus Module (A New Beginning) + Group Healing session
Thursday, July 1st - Group Healing session
**All Group Healing sessions will take place via Zoom @ 9:30am GMT
1:1 Mindset Coaching & Energy Healing
One-to-one coaching can be done in-person or virtually via zoom. The format will be similar to the EIGHT-week Energy Mastery Transformation Programme, with a more customised approach to tailor to your specific needs. Please contact me for a free consultation.
Frequently Asked Questions
What if I can't make one of the live online sessions?
To be eligible for the programme, you must commit to all sessions. This is YOUR commitment to YOU. However I completely understand if something comes up last minute which prevents you from attending all sessions, and sometimes this can't be helped.
If this is the case, then I would suggest that you continue with your modules including your daily meditations, but I cannot make up any sessions to replace it.
Will I need to discuss my private life with the group?
No. The purpose of the group is not to talk about our problems - in fact it's the complete opposite. You will understand more when you attend your first two sessions, that my energy approach can remove your negative thoughts and emotions without having to talk about it.
I've never had energy healing before. What do I need to do and is it safe?
As this is an ONLINE offering, the energy healing will be done distantly. I work with the energy field that surrounds your physical body - and this is not affected by applying the healings distantly as opposed to being in-person. Some people are quite sensitive to energy and can even feel the effects of it during treatments. But it's completely safe and I will be there to monitor your progress throughout. You can read more about it on my website www.purenergylife.com.
I've never done meditation before. Is this ok?
I incorporate meditation into the Group Programme as this has tremendous healing effects as well. It is also to help you to establish a good routine around meditation which will have an overall positive effect on your life. The meditation is guided and I will explain everything you need to know and do. But it's very easy and you will definitely feel the effects in just a short period of time.
What if I don't get anything from the Group Healing Programme?
To be completely honest with you, it would be extremely rare if you do not feel the effects of this program. I've designed it so that with the healings, you get the coaching alongside that will in itself help you to shift your mindset. Together, this will be extremely effective to helping you to rid your negative emotions and ultimately move forward in life.